In recent years, electronic products that improve the conditions of our environment have become very popular. Humidifiers are very popular since you can also add a scent to perfume your home, but what if your home has excess humidity?
A home with excess humidity facilitates the growth of microorganisms and fungi, something very dangerous for health that generates colds, allergies, respiratory problems … And finally mold or condensation on the surfaces. Today we are going to explain the advantages of a dehumidifier and how to find it cheaper on AliExpress.
What is a dehumidifier for?
When the air is excessively humid, it contains an excess of water vapor. It is recommended that the relative humidity be between 50-55% for a pleasant environment. From 60%, mold will appear.
Dehumidifiers eliminate excess humidity, in summer they are very useful since they avoid suffocating heat, and in winter we will feel that it is less cold, since humidity affects how we feel the temperatures. Besides, they prevent the appearance of dampness or mold.
There are different types of dehumidifiers, but they all base work by removing excess water from the air, therefore transforming the air into water. We are going to show you different models so that you can choose according to your needs.
Best low-priced dehumidifiers on AliExpress
On this online sales platform, you can find almost everything. There are many solutions for humidity problems and we can find several models of dehumidifiers. We are going to show you the ones with the best features, but you can find them all by clicking here.
Low-priced portable dehumidifier
If you are looking for a reliable humidifier, this is the best seller on AliExpress. It has a very small size so it can be easily moved from one room to another, and it has everything you are looking for in this type of appliance: ultra-quiet, low electricity consumption, and auto-off when the tank is full.
Its tank has a capacity of 500 ml, for a living room or large room of 15 or 20 m². The tank would have to be emptied every 3 days approximately. It hardly makes noise, it works below 40 dB. It works connected to electricity.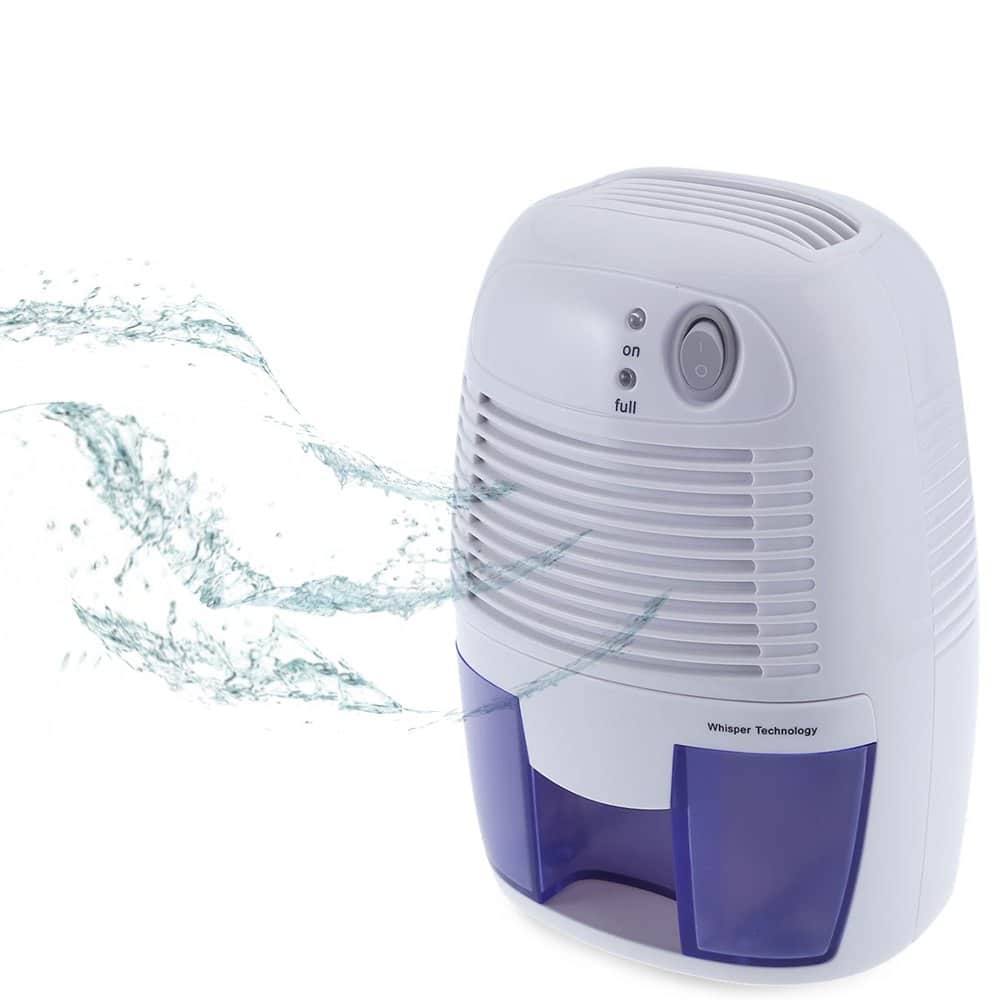 Xiaomi smart dehumidifiers
Xiaomi is one of the most famous Chinese brands for its excellent value for money. Their Deerma Portable Dehumidifier is very small, compact and with a 360º absorption design, but it is effective for spaces of about 10 m² such as shelves or cabinets.
This dehumidifier uses dehydrated silica to remove moisture. When it absorbs all the moisture, the two ceramic PTC heaters heat up and remove the moisture so that this polymer blend can re-absorb the moisture.
It can capture moisture disconnected, when the particles turn green it must be connected to the current for 12-15 hours so that the moisture is removed from the system. The water goes into its 150 ml tank. As you can see, it is an efficient, fast and economic system.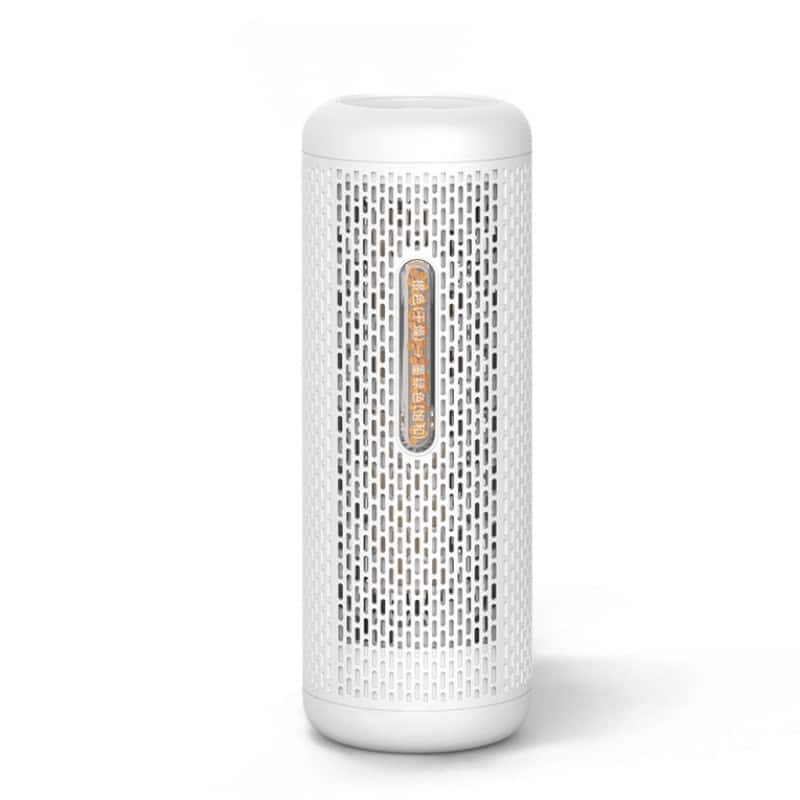 But if it is too small for you, this Widetech dehumidifier from Xiaomi has a tank of up to 18 liters and turns off automatically when it is full. It has 5 operating levels and 3 speeds, to adjust to the needs of your home.
But the best part is that it removes moisture quickly: it can treat the air in an 18 m² room in just one hour. You can readjust the temperature coming out of the unit and cool or heat the air within a range of ± 2 ℃. We can control its operation through its mobile application.
It has a very low electricity consumption and also has an antibacterial filter to return cleaner air. In fact, you can filter the air in a 25 m² room in just 30 minutes. Depending on the operating mode, it reaches a sound level of 38 dB.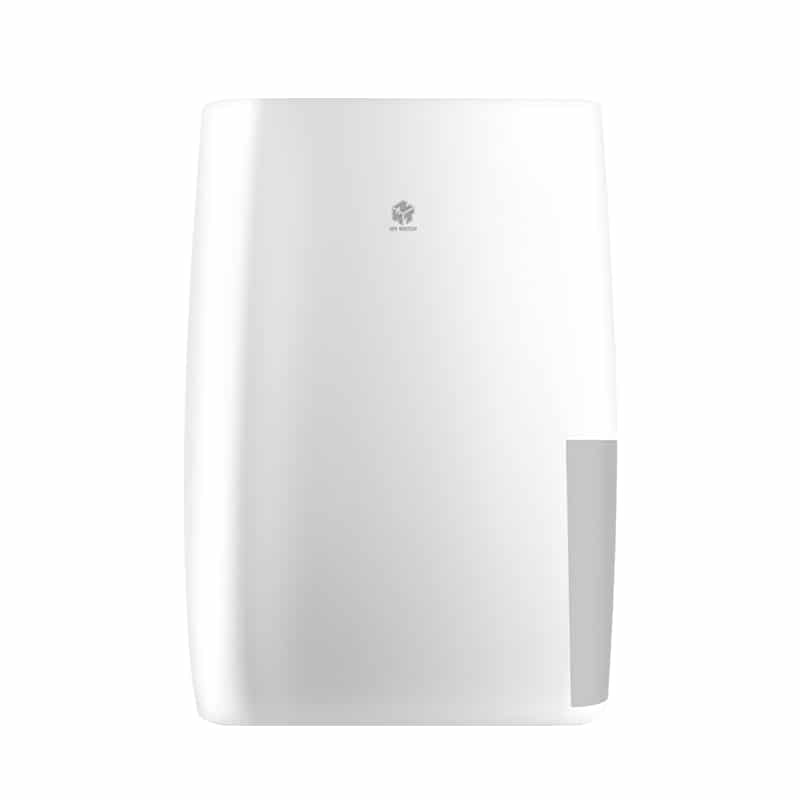 Large capacity dehumidifier with remote control
If you have humidity problems in larger spaces, this dehumidifier is ideal for rooms from 15 to 30 m², and the best thing is that thanks to its LCD screen and its remote control, we can configure it or see the state of the air at a glance.
Not only does it remove moisture, it also filters the air to improve water quality and includes a defrost function to prevent low temperatures from affecting performance. It is one of the quietest dehumidifiers, at only 25 dB.
It has a tank to collect the water, and the machine stops automatically when it detects that the tank is full, but it can also drain in real-time thanks to its drain pipe. You can find it by clicking here.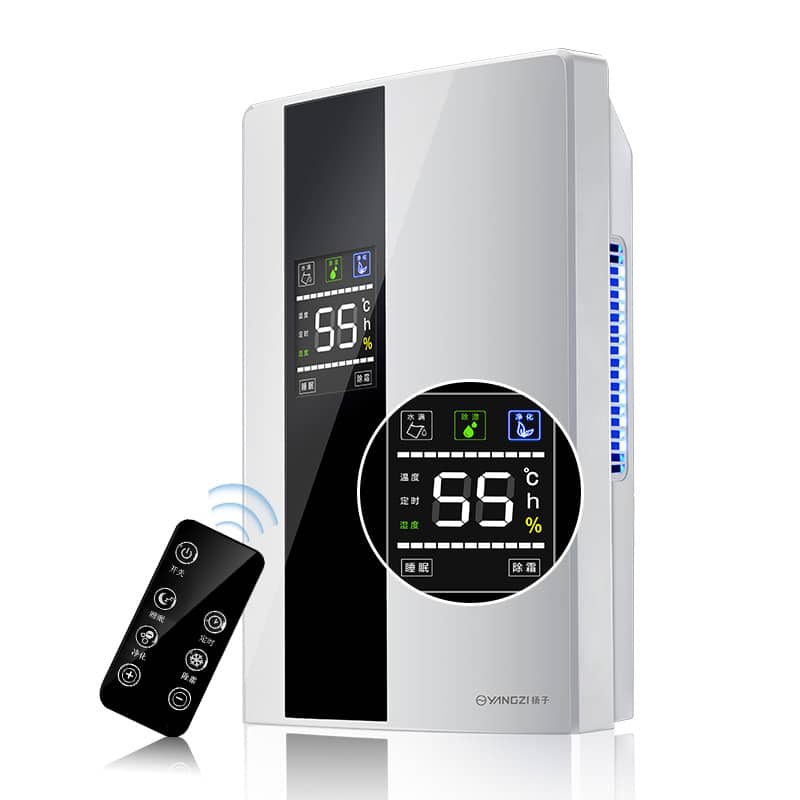 Portable dehumidifier with LCD display
So far we have shown you some small models and others for large rooms, but if you are looking for a medium-size model and at a reasonable price, this portable dehumidifier with a screen is a good choice.
It has a compact size, an 800 ml reservoir, and automatically shuts off when full. It is ideal for medium-sized rooms up to 30 square meters. It has an LCD touch screen to control its operation and it works very well.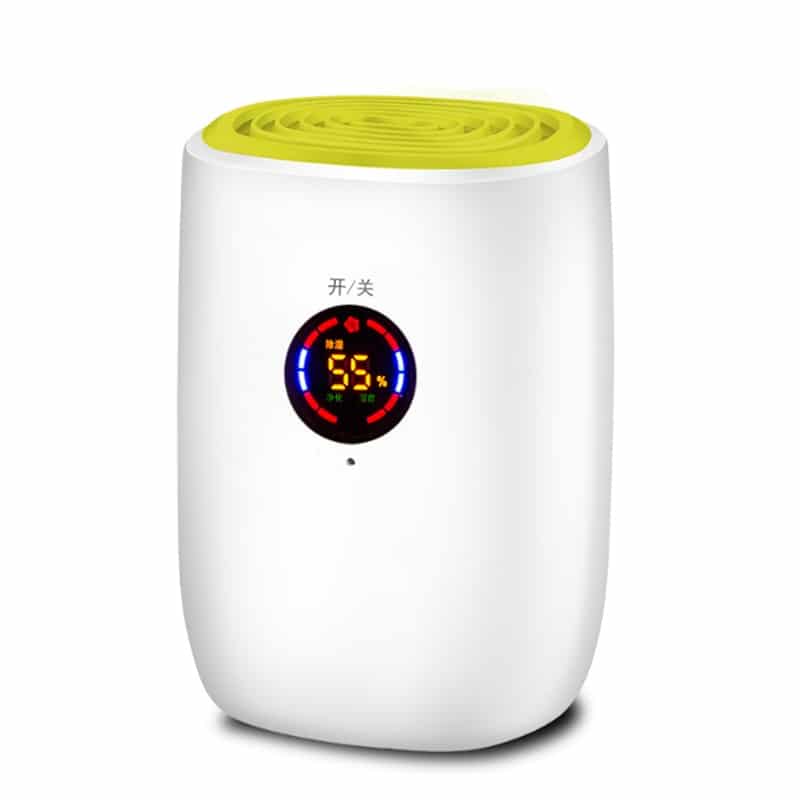 Our opinion on these humidifiers and other tips to buy on AliExpress
As you can see, AliExpress is a good option when it comes to buying inexpensive dehumidifiers. The choice depends on our needs and budget, but surely now you have a more clear idea of which is the most suitable for you. You can find more models at this link.